Nelson's founder Datuk Seri Nelson Kwok shares business experience
Date: 26 October 2016
Participants came a step closer to understanding the nuts and bolts of a successful career when Datuk Seri Nelson Kwok, Founder and Managing Director of Nelson's Franchise (M) Sdn Bhd, gave valuable advice at the entrepreneurial talk titled "Making Your Wildest Dream Come True, Mine Did", held on 26 October 2016 at the Kampar Campus.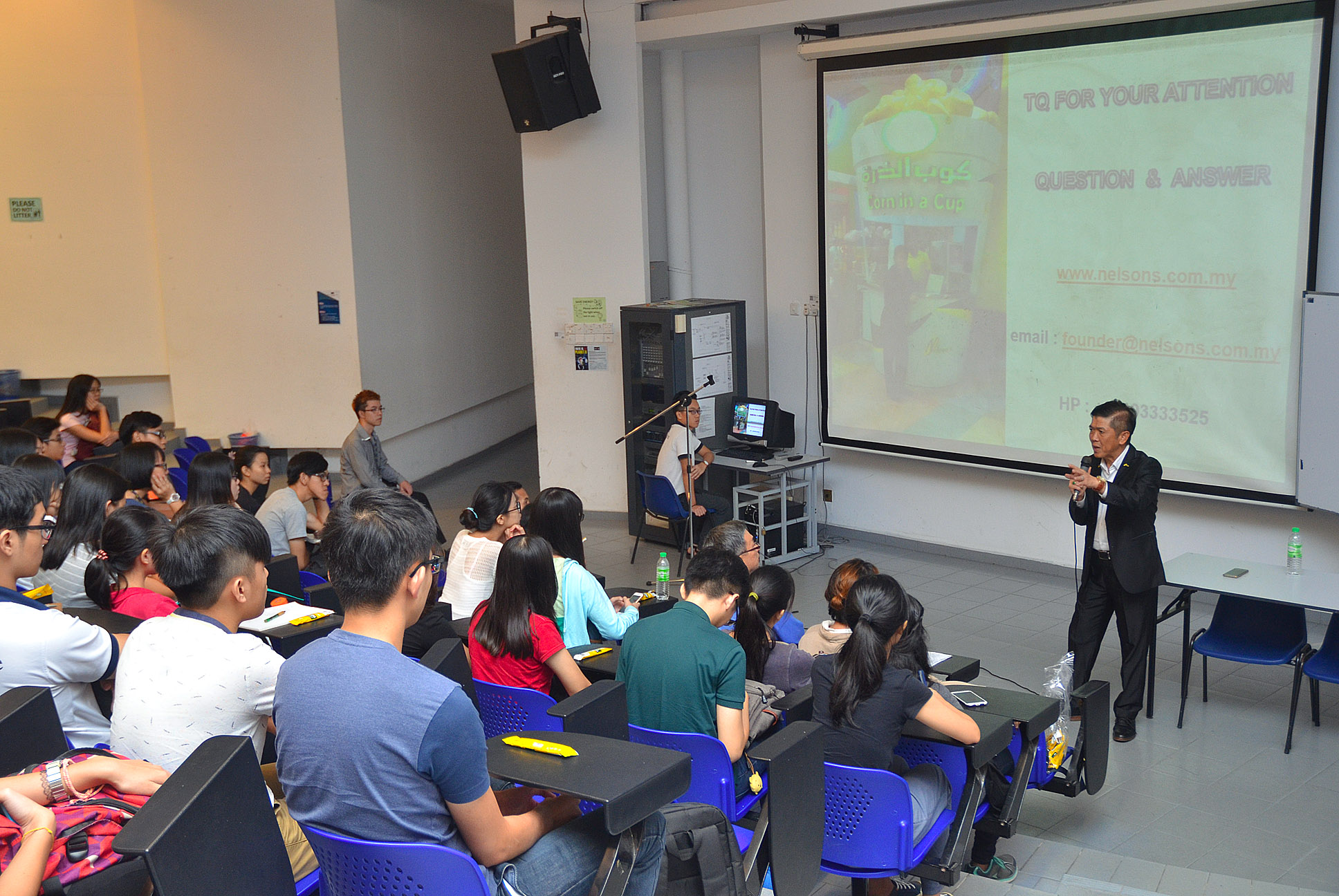 Nelson's Franchise (M) Sdn Bhd is the pioneer in developing the corn-in-cup concept in 1995, which has popularised the eating of corn from a cup, instead of the conventional cob. With 25 years of experience in the corn and snackfood industries, Nelson's has diversified into corn farming and processing to ensure a constant supply of top-quality corn kernels.
The talk was jointly organised by the Department of Consultancy and Commercialisation (DCC) and the Entrepreneurship Society of the Faculty of Business and Finance (FBF). FBF Dean Dr Au Yong Hui Nee and DCC Head Ching Yen Choon were among the 233 participants present at the talk.
To break the ice and engage with the audience, Datuk Seri Kwok commented gleefully that the audience was lucky to learn from his experiences and advice, which included tips on how to be successful and exposure to successful entrepreneurship.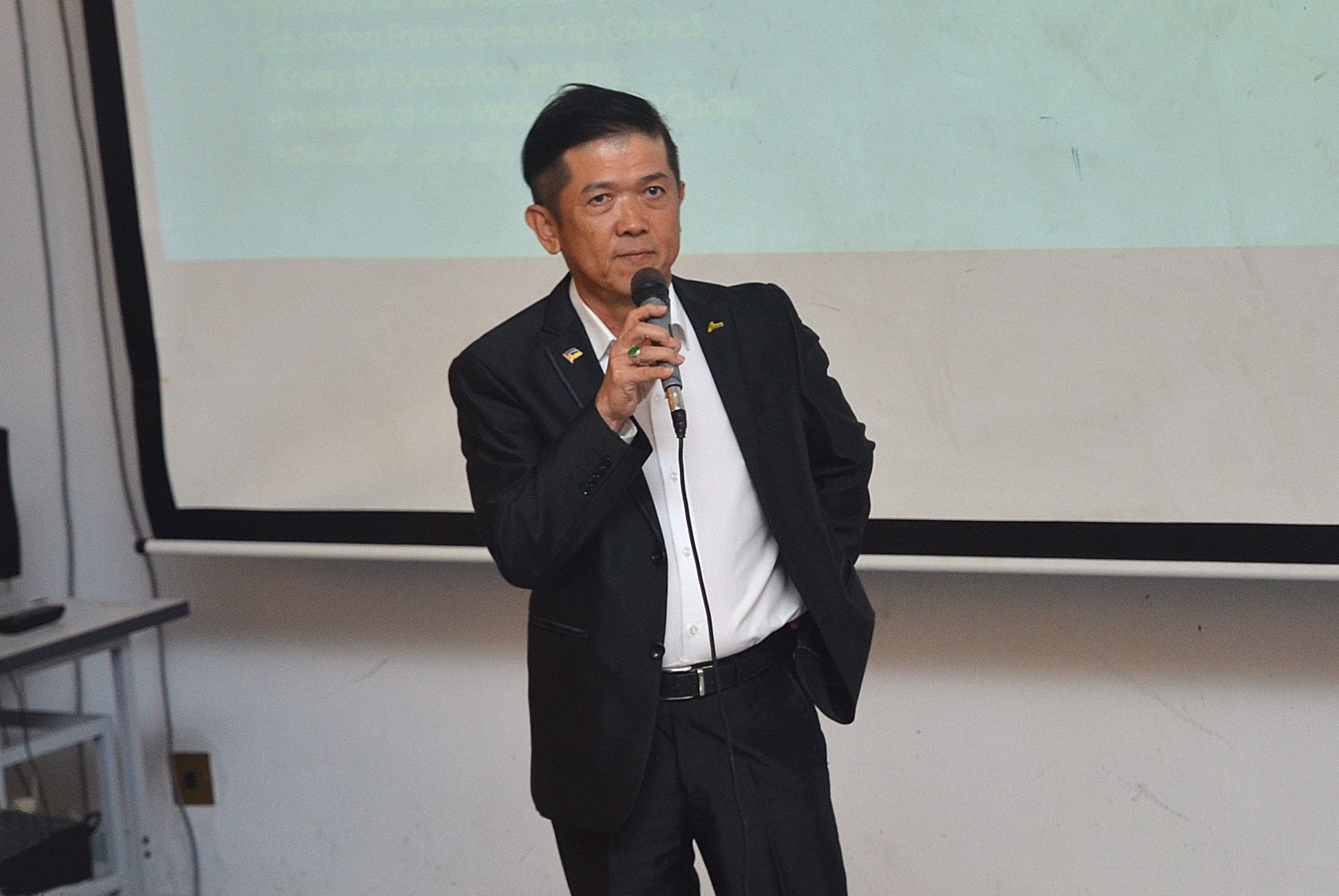 The entrepreneurial talk also aimed to motivate students to discover the entrepreneur within, to teach them about the characteristics and guidelines of being a good entrepreneur, and to expose them to general perspectives and the outlook of global trends in business and industry.
Datuk Seri Kwok emphasised on the importance of being a "SHARP" person, with "S" representing service, smiles, sales, self-discipline and sincerity; "H" representing honesty, hard work, harmony, humility, honour, helpfulness and health; "A" representing active, alertness, action and awareness; "R" representing respect, responsibility, recognition and righteousness; and finally "P" representing product knowledge, patience, proactivity, passion, perseverance, positivity, praise, principle and punctuality.
Together with the "SHARP" acronymic qualities, Datuk Seri Kwok spoke of his experiences on how these values have helped him and his business to be successful. Today, Nelson's Franchise operates over 800 outlets. While sharing his success, he reminisced on the business lessons learnt from the book Panduan Peniaga Kecil written by former Prime Minister Tun Dr Mahathir bin Mohamad.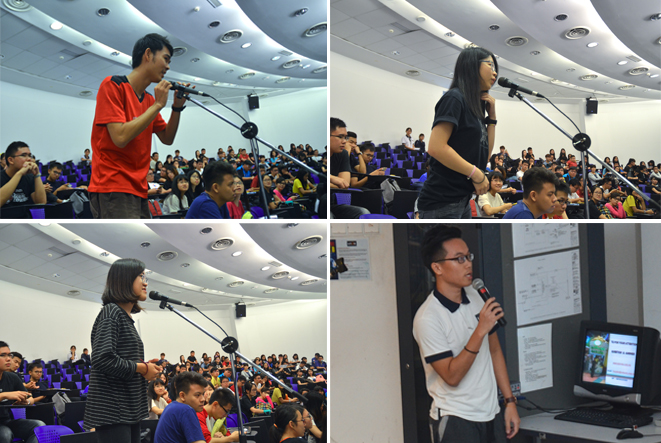 "Never start a business right after your graduation. Rather, use your semester breaks as opportunities to seek for jobs or internships for more exposure to the industry you are interested in. Learn how to relate to your colleagues and employer, build your networks, and then apply the knowledge you learnt to start your business later on," advised the speaker. Datuk Seri Kwok also encouraged the participants to be confident with their choices.
Inspired by the success of Datuk Seri Kwok, Bachelor of Business Administration (Hons) Entrepreneurship student and Chairman of Entrepreneurship Society Chong Kuang You said that he is now even more determined with his choice of study, having once been discouraged from pursuing the Entrepreneurship programme.
"I used to feel discouraged because many people have responded negatively to me studying Entrepreneurship. However, when the speaker said to never look down on oneself and shared his other experiences, I felt motivated and confident to complete my programme. I want to use the skills and knowledge from the programme to build my own business and bring a difference to society, while also improving the lives of others," said Chong.
Operating his business for 31 years now, Datuk Seri Kwok reminded participants that success is not achieved overnight, but requires patience and hardship, similar to what he had gone through. With the economy constantly changing, he also mentioned that businesses must readily accept change in order to stay ahead and to improve.
Towards the end of the talk, Datuk Seri Kwok also gladly welcomed UTAR students and staff to visit his corn farm and also invited UTAR graduates to work at his company. The talk proceeded to an interactive Q&A session and ended with a souvenir presentation by Dr Au Yong to Datuk Seri Kwok.